Between Two Strangers (PDF) by Katie Kerr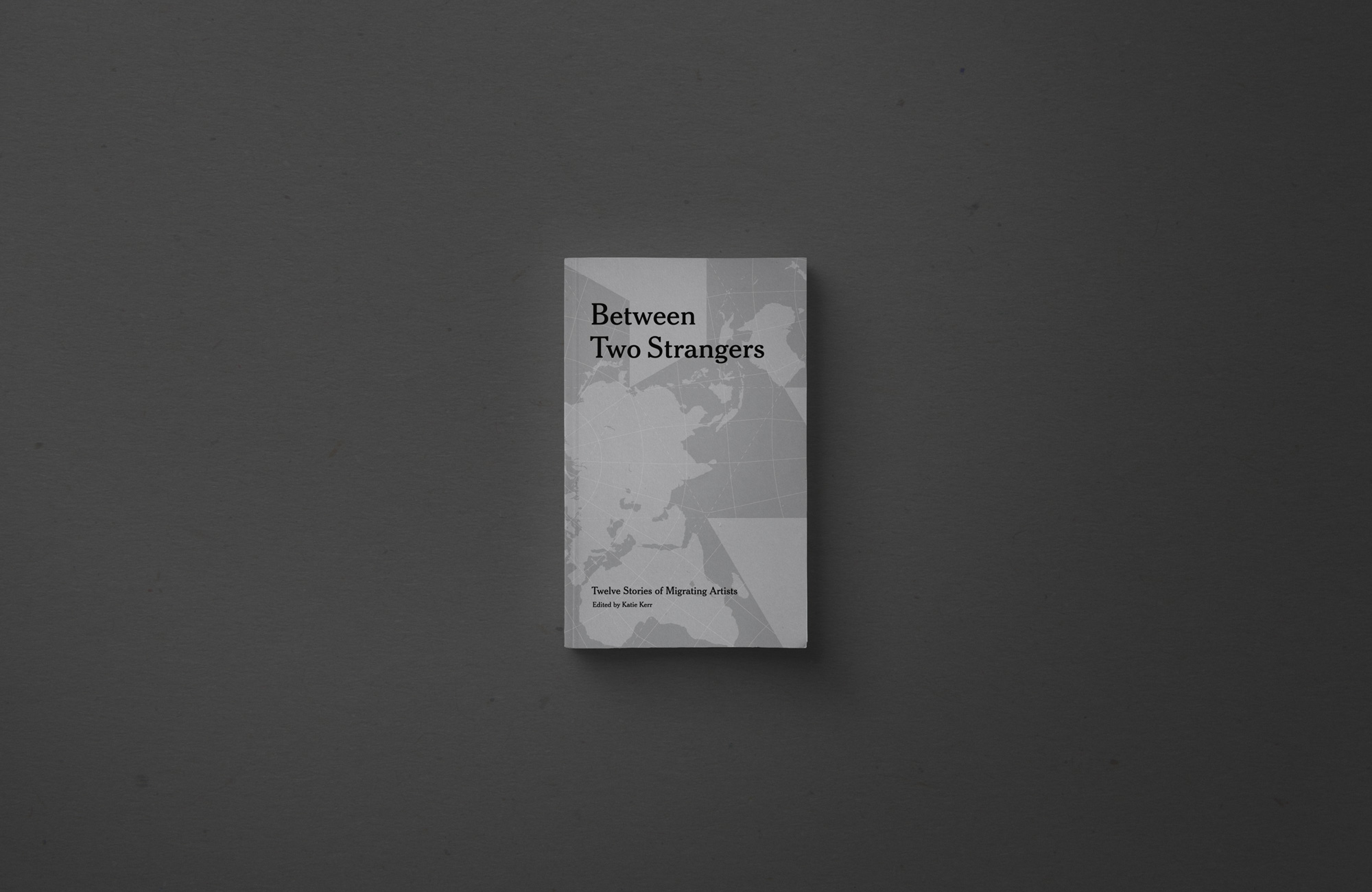 Between Two Strangers (PDF) by Katie Kerr
NOTE: The limited edition risograph-printed copies of Between Two Strangers: Twelve Stories of Migrating Artists sold out in late 2018. Because of its popularity we have made the PDF version of the book available to purchase for $10.00NZD. After you check out you will receive a link to download the PDF.
The story of the artist as a migrant is not a new one. Creative minds from Gauguin to Nabokov to Weiwei fled the confining norms of their homeland in search of stimulus and freedom abroad, and in turn, engendered some of their most admired work. However, in the current political climate, migration is a polarising issue. Discussions around Brexit and the presidency of Donald Trump have raised the question: who is a migrant and how do they contribute to society? Artists have a unique ability to present honest revelations on the romance and realities of migration.
Between Two Strangers: Twelve Stories of Migrating Artists is a collection of stories and interviews from artists on the challenges of maintaining an artistic practice in another country.
Featuring Dana Olarescu & Bojana Jankovic, Ian Lynam, Xiaolu Guo, Emily Hartley-Skudder, Sarah Stein Lubrano, Saleh Addonia, Nina Mangalanayagam, Jim Russell, Noma Bar, Brenda Wong, Annette Mees, and Peter & Lizzie Mandeno.
Edited, designed and printed by Katie Kerr, 2017.
The original book was:
Printed on the risograph at the Ilam Press, Christchurch, New Zealand
Soft cover, 224 pages
180x110mm, upright
Edition of 250, numbered
The PDF version is:
220 pages
6MB in size

Note: Prices are in New Zealand dollars. Payment is processed via Paypal and therefore can be made in any currency.